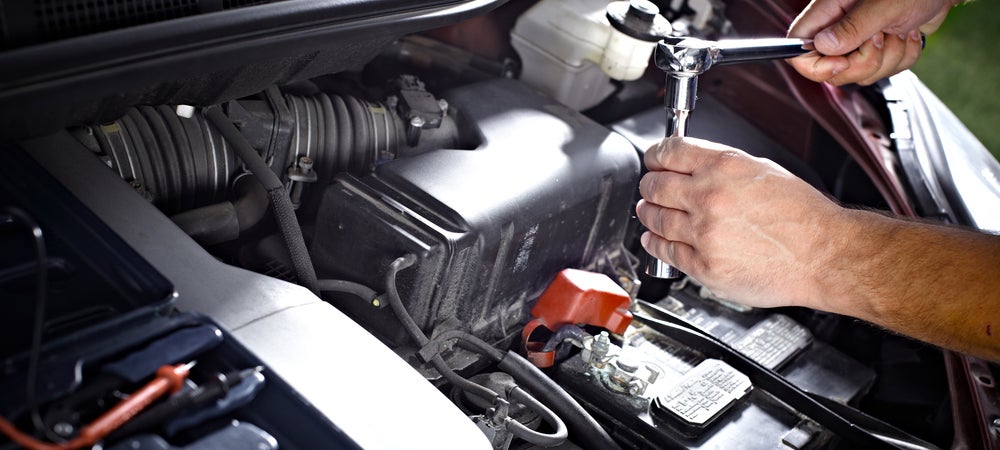 Your car is an important part of your life. You don't want to trust its maintenance to just anyone. Your car deserves a quality service with trained technicians. Don't be fooled by ?cheap' mechanics, because you will get what you pay for. For affordable and quality service, visit us at Nissan of Clinton.
Why get you car service at Nissan of Clinton?
Our technicians are highly certified and expertly trained.
Every one of our service technicians has been expertly trained, especially when it comes to Nissan vehicles. In addition, training is not just a one-time event, as our technicians continually receive education to keep them up-to-date on current technology and possible warranty issues.
We have the right tools for any job.
Our service bay is equipped with all the tools need to diagnose and repair any vehicle's problem.
We use quality, brand-specific parts.
If you want your car to perform as it was originally intended, the replacement parts should be the same as the original parts. We use Nissan specific parts for repairs to keep your car running the way it was meant to.
Providing quality customer service is a way of life.
From the time you make an appointment, drop off your car, and then pick it up, we promise to provide the best quality service experience. We value our customers and want each person to leave with peace of mind about their vehicle's repairs.
Still not sure about servicing your vehicle at a dealership? Visit us at Nissan of Clinton and let us show you the advantages of a genuine Nissan service experience. We keep our prices low and our quality high, as to provide the best value to each customer. We truly want the best for you and your vehicle.